Contact Me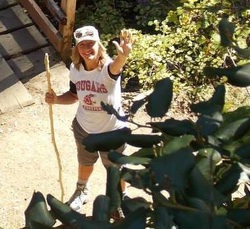 Nikkoly Stanley, B.A. Education, Certified Stress Management Specialist (CSMS), and doTERRA Wellness Advocate.
Address:
Really Live Wellness, LLC
1139 N. Princeton, Suite C
(within Hello Gorgeous)
Wenatchee, WA. 98801 USA
Phone:
(509) 881-4152
Email

CLOSED THE MONTH OF NOVEMBER, 2017

NOVEMBER: Please text/call Bethany at (253) 820-3953.
Text first if possible!
I'm glad you stopped in to visit! My hope is to help you on your journey to wellness by sharing not only the incredible benefits of good nutrition, essential oils and SCIO biofeedback but also my own personal testimony of going from near death to achieving such health that I can finally…
REALLY LIVE!
* I can not diagnose, treat, or cure any illness or disease. All I offer here is suggestions and information. It is in your best interest to seek medical advice. I do have valuable contacts and resources that I can refer you to for allopathic, natural medicines and traditional medical help, if desired.
Send Me A Message