Here's what others are saying:
Great Educator and Mentor
I first met Nikkoly through my husband when I went to a BNI meeting. He told me that I might really benefit from talking to her about my health. About 2 months later, I was filling in at the meeting for him and was in some serious pain so I thought I would talk to Nikkoly. Fortunately, she had time to do a ztyo scan that morning and go over some things for me and started me down the path of understanding my body and how it is coping with the stressors I put it through. Since then, I have learned and experienced Essential Oils and made them part of my family's daily regimen. I have also seen Nikkoly for biofeedback therapy. Because of this friendship, I have learned so much about natural solutions to my issues and am healing from all the damage I put my body through. She truly has a passion and love for helping people and wants us all to live at our full potential and wellness.
A pathway to healthier living!
I have been working with Nikkoly at Really Live Wellness off and on for about a year now. While I still have a way to go, I am well on my way to a healthier way of living. Nikkoly is sooooo knowledgeable about her products and their effectiveness on the body. I have been using the oils she recommends on a daily basis, including everything from On Guard & Oregano during cold & flu season to Lavendar, Melaleuca & Frankincense in my daily moisturizing to Lemon in my drinking water to Lavender for helping me sleep at night, and a LOT MORE in between. I can't imagine life without them now!
Dawn Ossinger
High-Tech Services
Biofeedback is simply amazing!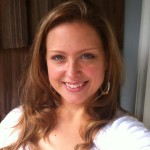 I never realized there was anything like biofeedback - and I have to admit I was skeptical at first. But just in the three sessions I've had, I've noticed a difference in the my energy, my digestive system, my overall mood (gosh it's so fun to get a mood boosting signal and leave my session feeling amazing!) and I've even started having less nightmares (which is something we're working on)! I am not skeptical anymore!
Now I'm telling every person in my family about it. Next I'm planning to get on some of these awesome essential oils and then hopefully see changes in my biofeedback sessions after I start using them. I gotta say, this particular path to wellness is soo fun!